Visit Keukenhof by Taxi from Amsterdam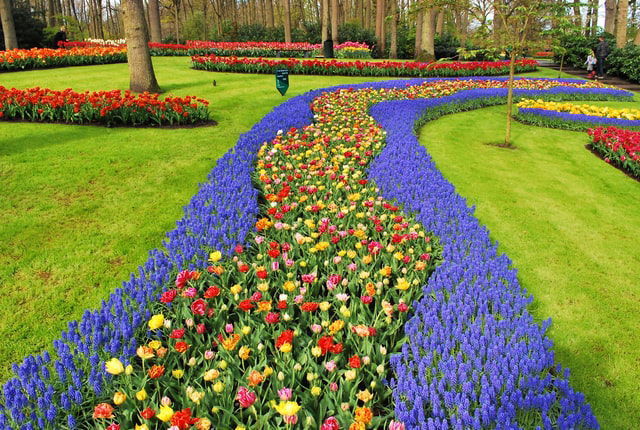 The Netherlands is famous for its flowers, and there is no better place to see this than at the Keukenhof. Are you visiting Amsterdam and want to see the flowery pride of the Netherlands? Why not book a taxi at AmsterdamseTaxi to get you to and from the Keukenhof.
The Keukenhof is not in Amsterdam
A common misconception that many tourists hold about the Keukenhof is that it's in Amsterdam. It's located in Lisse, which is a small municipality roughly 40km outside of Amsterdam. The best way to reach it is by car. But most tourists don't have one and renting a car just to visit Keukenhof is unnecessary. That's why we offer taxi Keukenhof, with professional drivers and great prices, so you can visit the most beautiful flower gardens of the Netherlands with ease.
Book your taxi Keukenhof online


Planning a trip to the Keukenhof from Amsterdam has never been easier. With our online reservation form, you can book your personal Keukenhof taxi with AmsterdamseTaxi whenever you want. Just fill in your details and we'll pick you up and take you to the Keukenhof.
AmsterdamseTaxi tip: Visit the Keukenhof Castle
Almost everyone in the world knows about the Keukenhof, but not many are aware that there is also a Keukenhof Castle nearby. Just outside the park is a beautiful historic castle made in the Dutch Golden Age. If you are lucky, you can even visit one of the many festivals like Christmas fairs, Halloween events, and more!
Book your taxi Keukenhof online
It has never been so easy to book a taxi Keukenhof with AmsterdamseTaxi. Just fill in your details through our online form in order to make a reservation. Our drivers will pick you up at the desired time and take you to your destination. All our drivers speak both Dutch and English and will help you to the fullest.